Antiques and curios market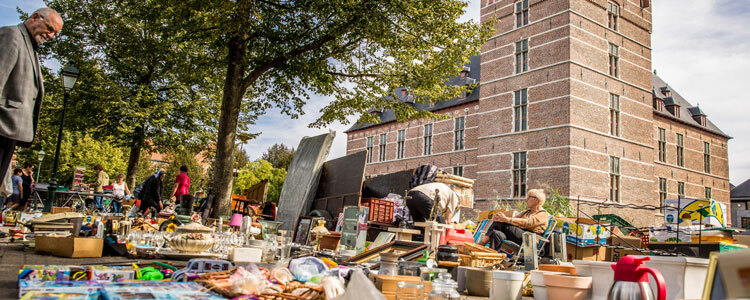 The Sunday antique market attracts visitors and shoppers to de Warande every weekend. Every weekend you can enjoy a cosy, pleasant atmosphere in the heart of the city. Undoubtedly you are going home with something 'new'.
Second hand baubles
Throughout the year you can wander around the castle grounds and de Warande at the antiques market, every Sunday morning from 7 am to 12.30 pm. It's pleasant to be amongst the nostalgic atmosphere. Forgotten toys are looking for new playmates, gadgets are there for an apple and an egg, forgotten treasures re-surface.