Kempen Mountainbike network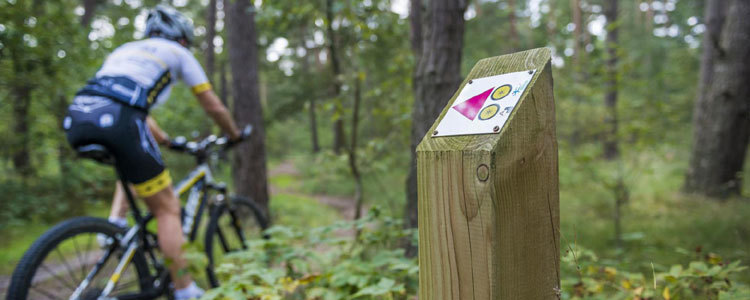 For the more adventurous there is the Kempen mountainbike network, which offers 482 kilometres of mountain biking fun, against the backdrop of the beautiful Kempen forests. De Kempen may be relatively flat, but you will also find a number of very challenging mountain bike routes where you can combine sport, nature and a good dose of adrenaline.
In terms of landscapes and nature, there is a lot of variation on this route so that sporty cyclists, experienced mountain bikers and quiet connoisseurs can all have a great time. Enjoy the sporting challenge in this beautiful area of the Kempen. Thanks to the handy box with seven different routes you can also combine routes or adjust them according to your wishes.
This box with seven different mountain bike tracks is for sale for € 21 at Toerisme & UiT.