Turnhout bags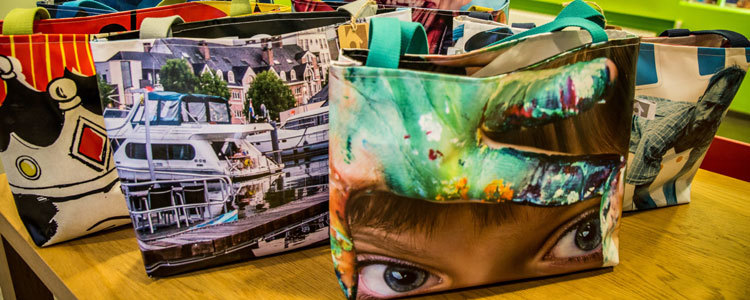 You've undoubtedly seen them hanging in Turnhout: the beautiful banners with advertisements for activities in the city and de Warande. But where do these giant banners go if we do not need them any longer?
We have recently taken these banners to 't Huizeken, a small-scale daytime activities project of vzw Den Leeuweric (non-profit organisation). There, people who need help are given these banners and by means of rewarding daytime activities they turn the banners into beautiful carrier bags. This makes every design unique and exclusive.
Practical information
Would you like an exclusive shoulder bag or maybe as a gift for someone else? The bags are for sale for 17,50 euros at
Toerisme & UiT (Grote Markt 44)
the ticket desk of de Warande in the Central Hall (Warandestraat 42)
't Huizeken (Vredestraat 6)
The profits go entirely to the operation of the vzw Den Leeuweric association.