Turnhout city guides quest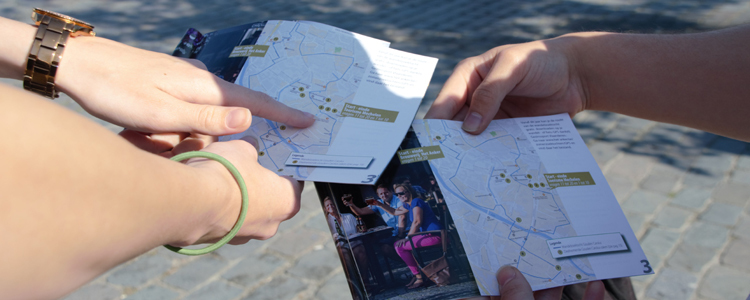 Perhaps the most famous quest is that of the Turnhout City Guides. Every year during the summer months of July and August, they organize a quest through Turnhout.
The brochure for the quest is divided into two different tours. There is one for the day tourist going past the interesting sights of Turnhout. The second one is for the real sleuths. During this quest you have to look a little further than the day tourist. Children can also participate in the children's quest.
Win lovely prizes
Solve the quest outright and take part in the competition. Fill in the tiebreaker and submit your completed form to Toerisme & UiT. This way you can win one of the biggest prizes.
Practical information
The quest can be bought for 7 euros at Toerisme & UiT. You will also receive gadgets and drink a Corsendonk beer at the expense of the Turnhout City Guides. You can also do two quests for children with each quest purchased.