Ponyhoeve Turnhout vzw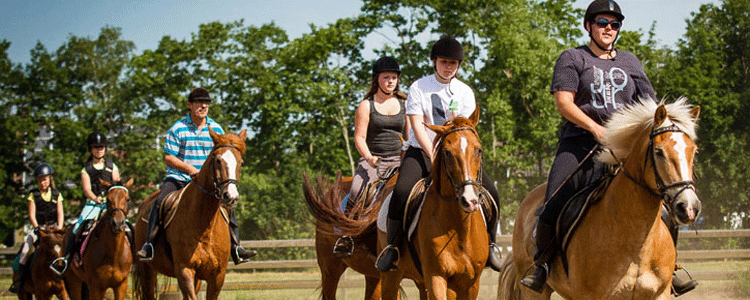 The Ponyhoeve (Pony Farm) offers a range of activities. You therefore have no reason not to come to Turnhout and try some of these activities. You can go horse and pony riding, rural caching (type of 'treasure' hunt), play horseshoe golf, walk the Gelmel route or cycle and visit the dairy farm.
Boerenfluiterspad (the Farmer's whistle)
Whistling on the Boerenfluiterspad, a fun discovery which leads down a path that introduces you to the countryside, agriculture and horticulture. During the walk you can make dozens of whistles from the different plants and flowers you come across. Along the path are several installations where you have to perform fun tasks. These assignments allow you to experience what the countryside has to offer, in an interactive way.
Countryside classes
Stay with your class on a real farm! In a fun manner, the Pony Farm introduces children to contemporary agriculture.
Contact details
De Ponyhoeve
Steenweg op Baarle-Hertog 123
2300 Turnhout
Tel. +32 (0)14 65 58 90
E-mail: info@ponyhoeveturnhout.be
Website: www.ponyhoeveturnhout.be