Visit the Het Nest Brewery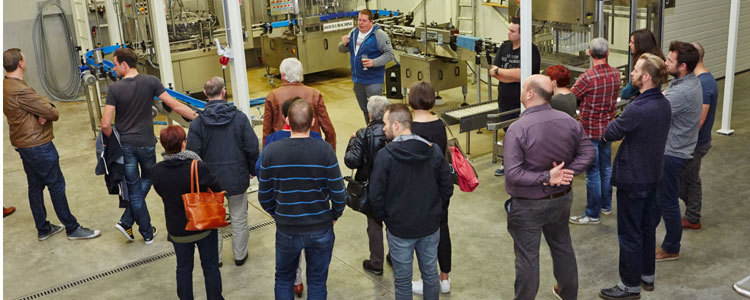 What began as a private beer tasting club in 2000, evolved into a great brewery fifteen years later. After many tastings, a feeling of 'we might be able to do this better ourselves' arose. And from there the interest in brewing grew.
Through trial and error, we started to make beers at regular intervals. Some brews were good and others were good enough for the sink. Do you want to see with your own eyes where this divine barley nectar is brewed? Then visit the brewery.
Practical information
Individual visitors and small groups are welcome every last Saturday of the month between 1 pm and 6 pm. You start with an introduction and then visit the brewery hall. You conclude with a free drink in the tasting room.
Guided tour
Duration: 45 minutes
Availability: every last Saturday of the month between 1 pm and 6 pm.
Reservations are mandatory for groups of more than eight people. In this case, you will need to fill in the reservation form.
Price
Would you like to come with a larger group of fifteen or more people? This is possible on weekdays from 5 pm and on Saturdays between 10 am and 6 pm. The tour starts with an introduction. Then you visit the brewery and finish with a beer tasting.
Guided tour
Duration: 90 minutes
Availability: weekdays from 5 pm and on Saturdays between 10 am and 6 pm.
Reservation: required via the reservation form
Price