Outdoor playgrounds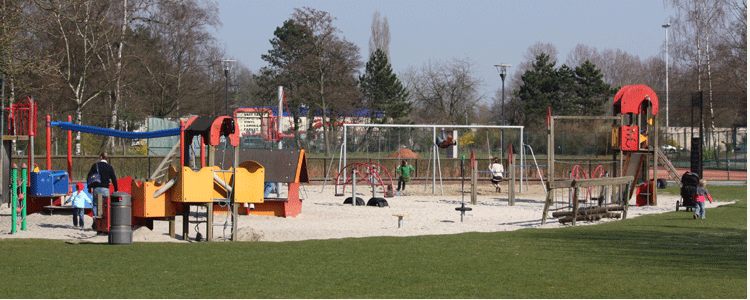 Playground City Park swimming pool
Next to City Park swimming pool is a large playground where small and big kids can have fun.
Practical information
Parklaan 58, 2300 Turnhout
Heizijdse Velden Park
In this new park it is great to play and relax. Children can let off steam in the willow huts and tunnels in the park's adventure playground. Furthermore, the clean water of the Heizijdse Velden watercourse offers a unique opportunity to create a play pond. This pond combines sand, pebbles and water, as well as toys and a wooden sun deck.
Practical information
You can find Heizijdse Velden Park at the Veldekensweg.
Baalse Hei
Children can indulge in the Baalse Hei playground. Swings, slides, walkways, shelters, beach games... the choice is great.
Practical information
For more information, please visit the Baalse Hei website.
Various playgrounds
Turnhout has a large number of playgrounds. Often you can also find playing equipment around these playgrounds. Click for an overview.