Social coffee mugs by Merho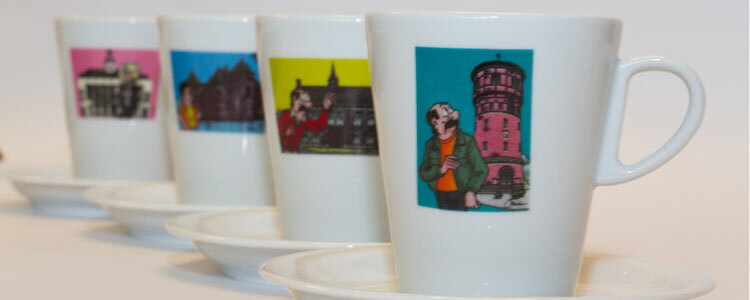 Real collector's items, that is how Merho's social coffee mugs are best described.
As part of the 'Social coffee for everyone' project, Merho drew special Turnhout Kiekeboe (a comic strip) drawings. These small works of art are printed on coffee mugs. In total there are six different mugs.
Practical information
Would you like to have a real Kiekeboe in your cupboard? Then buy your social coffee mug at Toerisme & UiT for five euros. Or collect them all.