Taste discovery walks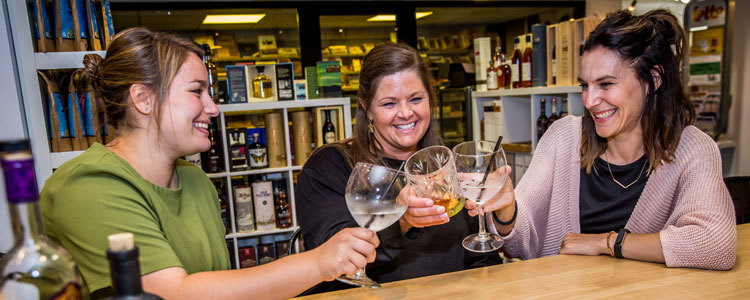 Do you like a nice bite to eat and something good to drink? Then the taste discovery walk is something for you! Combine Turnhout Troefkes (butter biscuits with chocolate and a card symbol), caviar, Pengebier (beer), toast with Kempen pâté and a good coffee into a tasty walk.
Concept
You have the choice between a standard or luxury version. The standard version includes eight tastings and the luxury version has ten. Children are also welcome and where necessary an alternative is provided for them.
Map and voucher booklet
At Toerisme & UiT you can pick up a map and the necessary voucher booklets. There is a booklet for the standard version and the luxury version. The children do not need a separate booklet. Take the vouchers with you and hand them over to the participating businesses.
The map does not outline a route. This gives you the opportunity to decide in which order you visit the shops and also consume the tastings. All participating venues are indicated on the map along with the opening hours. The interesting surrounding sights provide an extra experience during your walk.
Practical information
To get the most out of your taste discovery walk, it's best to opt for a Tuesday, Friday or Saturday. When all commercial places are open.
Are you booking for less than six people? Then visit Toerisme & UiT for a map and buy the necessary voucher booklets. For the standard version and the children's version you pay 15 euros per person, for the luxury version 25 euros per person. After which you can start immediately.
Would you like to experience the tastes of Turnhout with more than six people? Then book at least one week in advance at Toerisme & UiT. You can do this by telephone, e-mail or at the desk. Groups are limited to twelve people.
You do not have to use the vouchers on the same day.