Turnhout loves shopping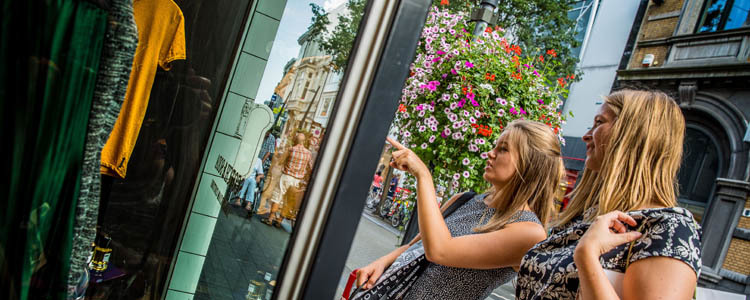 The big fashion chains have found their way to Turnhout. Zara, H&M and C&A are just a few well-known names in the bustling mall. Shoppers also find authenticity in stylish boutiques. After a visit to top quality Turnhout shops like deVille, anyone can dare to go out and shine. And Turnhout offers much more than just fashion. The shopping streets are completely enlivened by numerous decoration, home furnishings and delicacy shops. With the upcoming Turnova (residential and shopping area), you can delight in the pleasure of shopping.
You can find more information about the Turnhout stores on the 'Turnhout van Shoppen' (Turnhout loves shopping) website.
Turnhout gift voucher
Looking for a nice and original gift with which you can really help someone? Then there is the Turnhout digital gift voucher! A gift voucher that is fun to give and even more fun to get, packed in a beautiful gift box which you get for free.
Discover where you can spend your Turnhout gift voucher.