de Warande Culture Centre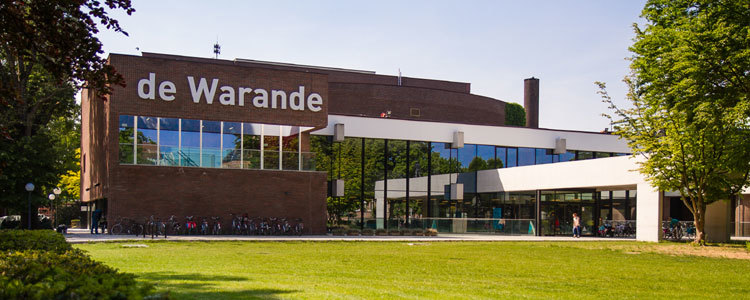 Culture enthusiasts know exactly where they should be. In the former castle garden is one of Flanders' largest cultural houses: de Warande. Formerly a haven of peace in the city, today a cultural hotspot.
Created for EXPO 58
The idea at least. The solemn inauguration took place in 1972. Since then, de Warande has grown into a multifunctional cultural centre. Adults, young people, children and even schools come here if they want to be immersed in culture. MOOOV Film Festival, (comic) Strip Turnhout, the Ar-Tur Architecture Association and Kunst in Zicht (Art in View) also reside in de Warande.
Sparkling new glitter
In 2005 de Warande opened the Kuub, a magnificent hall which excels in its design. It gave a taste for more. In 2012 de Warande painted the canvas or the design of a renovated cultural complex. The upgrade is and contemporary: a new central hall, a new café, a new Garden room, a new exhibition space and a brand new underground reception hall! As the icing on the cake, the theatre was also revamped with a completely new look.
Visit de Warande and experience it first hand with a guide
Book a group tour of de Warande and be led by a knowledgeable guide.