Fishing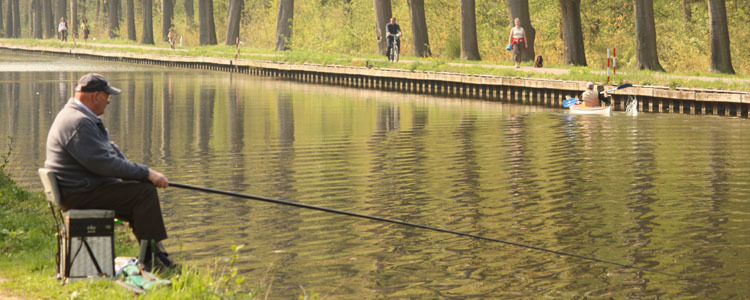 Relax on the waterfront with your fishing rod and landing net. Within Turnhout there are three different places where you can fish.
Locations
You can go fishing at the following locations:
City Park
Dessel-Schoten Canal
Mellevijver (Melle pond)
Permits
As a resident of Turnhout from the age of 12, you can buy a fishing permit for the pond in the City Park. For a full year, you pay 10 euros as a single fisherman at the reception desk of the City Office. You will also receive the Turnhout fishing regulations.
If you prefer to fish on the Dessel-Schoten Canal or the Mellevijver, you need a different fishing permit. You can purchase this at the Post Office. This fishing permit also comes with fishing regulations.