Klein Engeland basket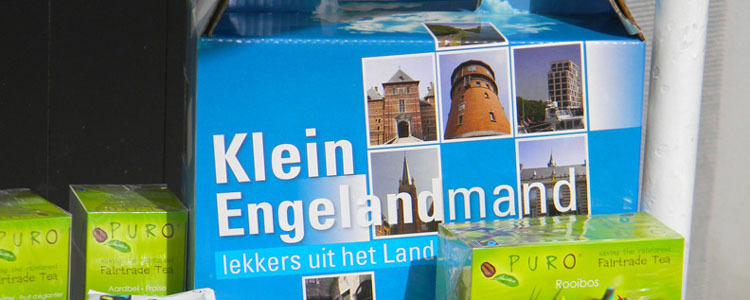 De/The Troef, the city of Turnhout and non-profit organisation Trefpunt Toreke offer tasteful collection boxes with delicious regional products.
Contents
There are standard baskets of 30 and 50 euros. These are filled with a fixed supply of products. You can find the basket contents on the website.
All products can also be purchased separately. This way, you can put a basket together yourself.
Where can you buy these?
Both the individual products and the standard baskets are for sale at the Klein Engelandhoeve Visitor Centre. During the end of the year season, you can also purchase the 30 euro standard baskets at the 't Steentje Tourism House.