Horse riding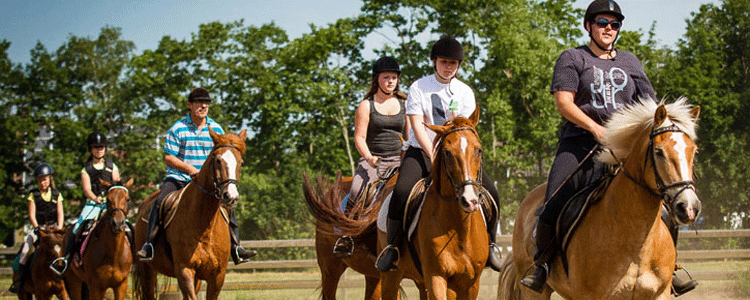 Do you want to enjoy the peace and quiet that nature provides with your horse? Then you should try the Taxandria rider and drive network. This route connects 190 km of attractive bridle paths.
The network runs through the following municipalities:
Turnhout
Baarle-Hertog
Beerse
Hoogstraten
Merksplas
Ravels
Rijkevorsel
Alphen-Chaam (NL)
Baarle-Nassau (NL)
Hilvarenbeek (NL)
Reusel-De Mierden (NL)
The advantage of this map is that you can ride using a network of intersections. Versatile and user-friendly. The bridle paths intersect at numbered junctions. You can find them on the general map, as well as the distances between the various intersections. With the help of the map you can plan your trip yourself. You decide where you start, the length, the route or the destination. All you have to do is write down in advance the numbers of the roads you want to follow. On the way rectangular, brown signs with numbers point the way. The perfect map for countless enjoyable trips with your favourite four-legged friend.
You can buy the map for 6.50 euros at Toerisme & UiT.
Always welcome
Riders and horses are always welcome in Turnhout. They are warmly received at the following addresses:
Steenweg op Baarle-Hertog 123
2300 Turnhout
Tel. +32 (0)14 43 65 88
Steenweg op Tielen 105
2300 Turnhout
Tel.: +32 (0)495 82 39 89