Recreational woods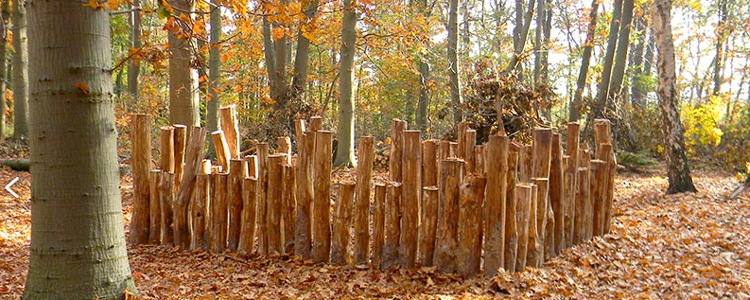 Turnhout has an extra asset for children in nature: recreational woods. These are demarcated zones in nature reserves and forests where a space has been developed for play.
Klein Engelandhoeve (farm)
At 300 metres from the Klein Engelandhoeve, the city council has created a playground with natural play elements. The Recreational wood is freely accessible and there is also a picnic bench. You can order picnic backpacks via the visitor centre, by email or by phone to +32 (0) 14 82 81 00.
FRAC
FRAC is a former military domain. Now it is open to the public and you can walk there. It also houses various sports and youth clubs. A part of the wooded area is dedicated to a forest of games.
Raadsheren Park
In the Raadsheren Park space is also reserved for playing. The park consists of six hectares of play forest and three hectares of nature reserve. In the first place it is intended to let Turnhout children and youths play in a beautiful, green and calm environment. The Raadsheren Park is located on the territory of Vosselaar but belongs to the City of Turnhout.
Want to experience more recreational woods?
How about exploring all the recreational woods of Turnhout? You can find them all on the Turnhout Speelt website (Turnhout plays).