De Warande, behind the screens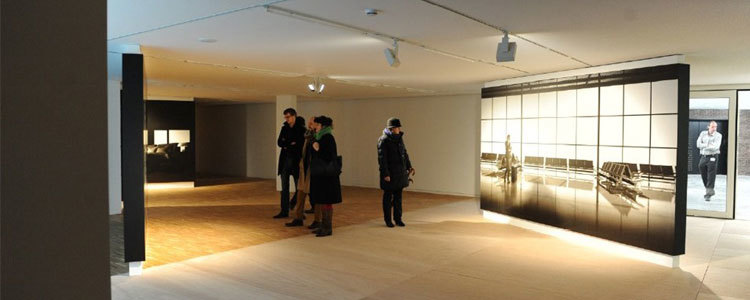 Discover the renewed Warande building in its full spatial glory during a visit behind the scenes.
De Warande in Turnhout offers a wide range of concerts, dance, theatre, family and cabaret shows and exhibitions. With the theatre and the Kuub, it aims for innovative and international productions and, more than ever, focuses on young talent. During a guided tour you will learn about the history of de Warande and about everything that happens behind the scenes to help organize a concert or theatre performance.
If you are more interested in the architecture of the building, that is not a problem. The tour can be more focused on this instead. More attention can also be paid to the theatre halls, the rehearsal rooms, the guest rooms, the performers' quarters...
On average, the visit takes two hours.
How does it work?
Book a 'De Warande, behind the screens' tour at least three weeks in advance via Toerisme & UiT. On reservation, please indicate:
the desired date (with preferably a number of options)
the time of the visit
the size of your group (maximum 25 people per guide)
contact details
The cost per guide is 60 euros. A one-off administration fee of 5 euros will also be charged. Toerisme & UiT secures the guide(s) and provides you with a reservation confirmation for the visit. You will receive an invoice for the payment of the guide and the administration fee. After which you come with your group to de Warande for the guided tour on the agreed day and time.
In case of cancellation, you must inform Toerisme & UiT in writing at least six calendar days in advance. In the case of late cancellations, you pay the total amount and no cancellation restitution is possible.