Heizijdse Velden Park & the Stadsboerderij (city farm)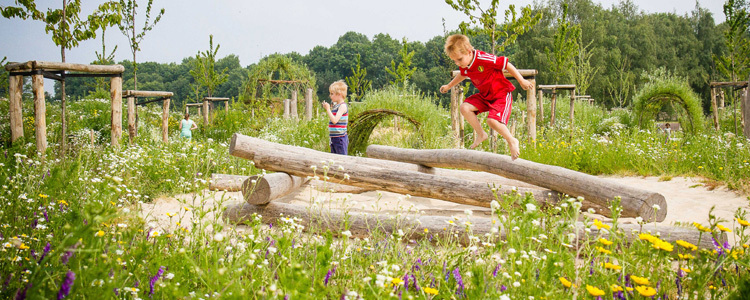 Between different residential clusters, the city council set up a new park where it is possible to play football, relax and play. There are lawns for sunbathing, open fields, allotment gardens, an orchard, a dog play meadow, and even a waterhole... Every new home in the area has to donate a piece of land to expand the park, and so the park grows with the neighbourhood.
In 2008, the City of Turnhout bought an old, run-down farm along the Veldekensweg, in the middle of the Heizijdse Velden (fields). Meanwhile, the farm has been renovated into a Stadsboerderij (City farm) that combines a petting zoo with a care farm. The Stadsboerderij includes a vegetable garden with forgotten vegetables from pastimes, a self-harvest garden, a snack garden, a herb garden and a sensory garden. In addition, there are a large number of animals and there is room for a wriemelbeestjeshoek (wriggling little creatures corner), an insect wall, a bee hotel...