Our Lady Mediatrix Church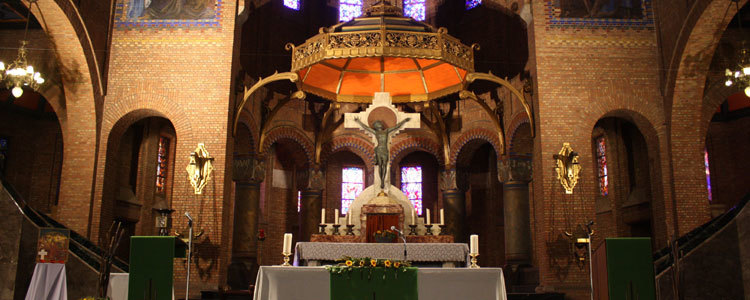 For the construction of the Our Lady Mediatrix Church architect Jules Taeymans and Dutch painter-glazier Lou Asperslagh worked together. The result is a church building in regional brick style with neo-Gothic and Art-Deco impact and a neo-Byzantine interior.
Lou Asperslagh has made his stamp abundantly clear on the interior of the church. In the church you will find a legion of decorations with monumental murals, but also numerous and particularly colourful stained-glass windows (141 in total). The ornate window 'The exaltation of Mary' at the back of the church shows beautiful angels reminding us of Memling. Also, here, the colour richness, with lots of reds and blues, is striking.
Practical information
Address
Masses