St. Anthony's Church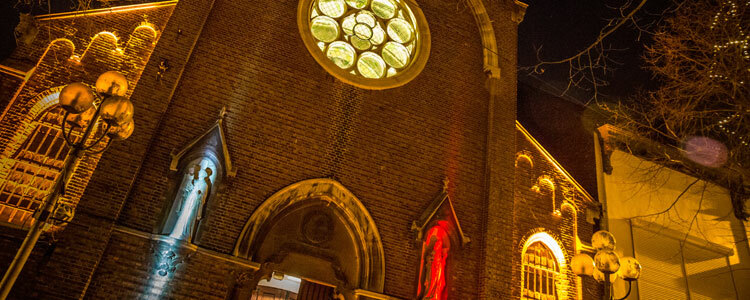 This church, built-in a neo-Gothic style, is dedicated to St. Anthony and is directly connected to the former Clarisses (Poor Clares) monastery. In 1875 the Clarisses came to Turnhout, and later in 1883, moved from the Herentalsstraat to the Draaiboomstraat/Otterstraat. Since 1970 they have found their home in the buildings on the Heizijde. A youth centre was then moved into the old monastery buildings.
The monastery consists of simple brick cloister wings of two storeys under slate saddle roofs around a small, indoor garden. The church is a north-south-oriented basilica of five bays with three-aisled nave.
Practical information
Address
Masses