The nature and culture cycle route around Turnhout go hand in hand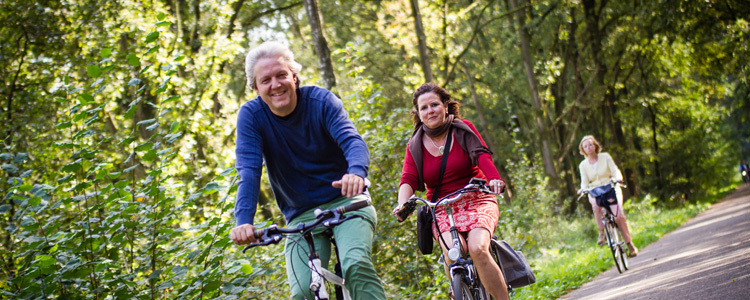 Jump on your bike and travel this route through the surroundings of Turnhout, Oud-Turnhout and Merksplas. You can cycle the sandy soil of the Kempen through heathland, meadows and meres. In Merksplas and Wortel you discover the beautiful avenue structure of the colonies. An enjoyable bike ride in which nature and culture go hand in hand.
In the exceptionally cosy town of Turnhout, the tourism house 't Steentje is the starting point of this 52 kilometre route. From the centre of Turnhout you cycle to the Liereman, the green lung of Oud-Turnhout. Via the Dessel-Schoten canal you cycle along the former railway Bels Lijntje and continue straight on into the Turnhout Wetlands. Via a detour along Zondereigen you find yourself in the settlements (in Flemish, 'kolonie') of Wortel and Merksplas. The visitor centre of the Merksplas colony is a diamond not to be missed.
Practical information
Download the complete route 'Natuur en cultuur gaan hand in hand rondom Turnhout' / 'Nature and culture go hand in hand around Turnhout'. You can also pick up the cycling nodes network map for free at the tourism house 't Steentje, Grote Markt 44.