Car parks and street parking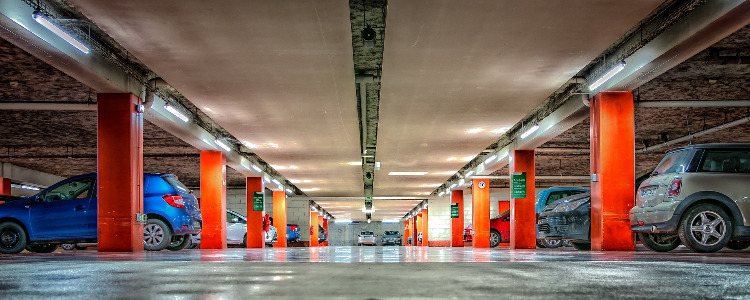 The car parks
Are you not familiar with parking in Turnhout? Then follow the dynamic parking signage (electronic parking signs) to your desired parking zone in the Turnhout city centre. On the dynamic signs, you can see the route to the available city centre car parks and the number of free parking spaces.
The parking signposts also indicate where you will find the free periphery car parks (Park + Ride): Parking City Park (Stadspark) (P+R1) and Parking Boomgaardplein (P+R2). From where, it's only a ten minutes' walk to the city centre. You can also take the bus to the heart of the city and back.
At the City Park car park, you will also find the Fietshuis Stadspark (Bicycle House City Park). You can leave your car here for free and rent a bike for € 100 per year or store your own bicycle for € 50 per year.
Parking on the street
In the city centre of Turnhout, the zone for paid street parking is demarcated with zone signs. If you park in one of the streets within the zone, you must pay for your parking during the designated hours, unless you use the correct valid city parking ticket.
In the vicinity of Thomas More, Campus Blairon, VTST a blue zone is indicated, meaning it's a limited parking time zone. You can park for free, up to 2 hours, if you use the blue parking disc or the correct valid city parking ticket.
A free parking ticket for short-term parking is available at each ticket machine: 15 or 30 minutes, depending on the location. The 'Turnhouts Kwartiertje' ('Turnhout quarter') parking card also remains valid throughout the pay zones. Naturally, the different parking tickets cannot be combined with each other.
TIP: with the text messaging-parking method you do not pay for the excess minutes! All practical information can be found on the parking machines.
Parking spaces for the disabled
As far as possible, the city of Turnhout tries to provide a sufficient number of parking places for people with disabilities. Persons in possession of a valid parking card for disabled people may park in Turnhout free of charge and for an unlimited duration anywhere in the public domain. The card must be placed inside the vehicle near the windscreen so that the validity date is visible.
In the private car parks (with a barrier) you have to take a ticket at the parking machine. The hospital car parks are the only exception.
See here for the overview of the disabled parking spaces in our city.