Cycling networks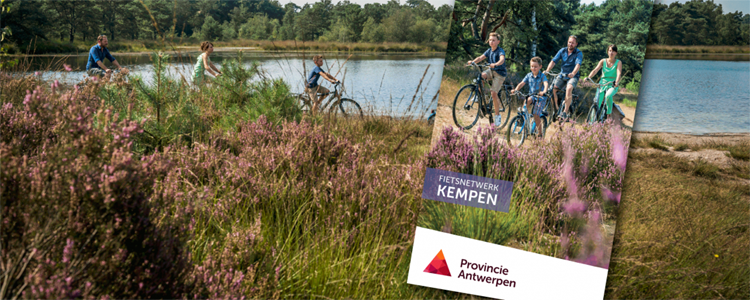 You can create customised bicycle trips thanks to the cycle nodes network in the Kempen. The network has more than 2,000 km of cycle paths. These are also signposted in two directions. In addition, they take you along some of the most beautiful routes. All with special attention for safety and comfort.
Kempen Cycling map
The 'Kempen' cycling route map offers you endless cycling pleasure. The network has over 2,000 kilometres of excellent cycle paths and uses the most beautiful routes. The twenty entry points on the map are ideal starting points. The long-distance tracks and intersections on the bicycle routes are also indicated.
You can buy the Kempen cycling map for 9.95 euros at Toerisme & UiT.
In addition to these network maps, you can also purchase other bicycle path network routes. You have maps connecting the Netherlands and guide you as far as the province of Limburg.
Cycling map 'Discover the region of Bels Lijntje'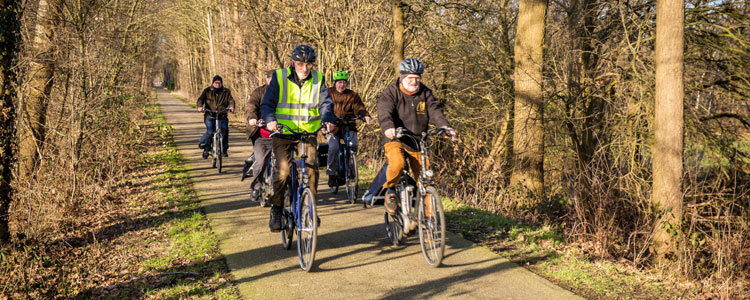 A bike ride along the route of the former Bels Lijntje railway line takes you along the green border country of the Kempen and North Brabant, between Turnhout and Tilburg. An area intersected by a network of cycling, hiking and riding trails, crossing the enclave, rich in history and full of beautiful nature with a lush biodiversity, is where seekers of peace and quiet are at home.
Get on your bike and immerse yourself in an oasis of calm on the Bels Lijntje. Where the steam train used to travel, you can now reach your own cruising speed or blow off steam instead. With the exception of a few places, there is no road traffic for more than 37 km along the cycle path. You cycle through the green fields and because the path mainly consists of straight lines, it's an enjoyable ride towards the horizon. Don't forget to stop for a picnic in the grass and for the great view from the watchtower over the Turnhout Meres.
You can buy the cycling map 'Beleef de streek van het Bels Lijntje' (Discover the region of Bels Lijntje) for 3 euros at Toerisme & UiT. You can find more information about accommodation options in the region, city walks, e-bike charging stations, delicious local products and the history of the Bels Lijntje area on the website.