Family quest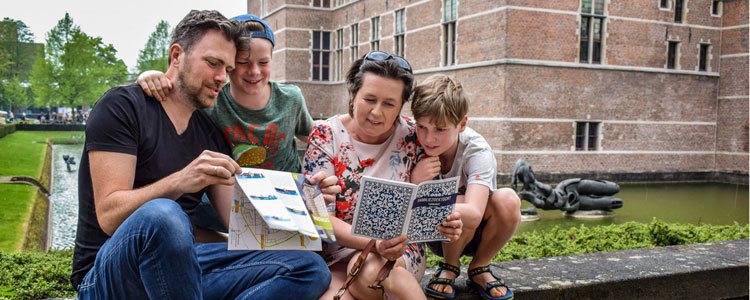 Are you visiting Turnhout with your family or friends? Be sure to bring the children along. While the adults go exploring along the city walk, the children can enjoy themselves with a quest. They follow the same route, but are faced with the challenged of solving questions or engaging in DIY tasks. The tips and did-you-knows stimulate them to discover more about Turnhout.
How does it work?
At Toerisme & UiT you can opt for a 'Wegwijs door Turnhout' ('Familiar with Turnhout') map. This is the free city map on which both tourist sites and the tourist walk are indicated. For children (from six to twelve years) you can simultaneously purchase the walking quest for four euros. You will also receive Turnhout playing cards.
The children use these playing cards during the DIY assignments. Of course these are not mandatory, but they do increase the fun content of the quest.
Practical information
Availability: the quest is available throughout the year
Cost: four euros (including Turnhout playing cards)
Age: aimed at children from six to twelve years old