Bink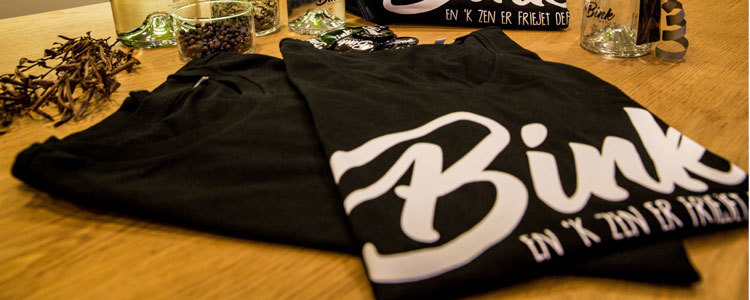 Are you proud of your city and do you want others to know this? Then buy one of the authentic Bink T-shirts or Bink sweaters. Bink is another nickname for a born and raised Turnhout resident. Weullie zen er friejet oep or rather, we are very proud of it, are you too?
Practical information
You pay 12 euros for a T-shirt. A sweater costs 15 euros for a child and 20 euros for an adult.