Beer tasting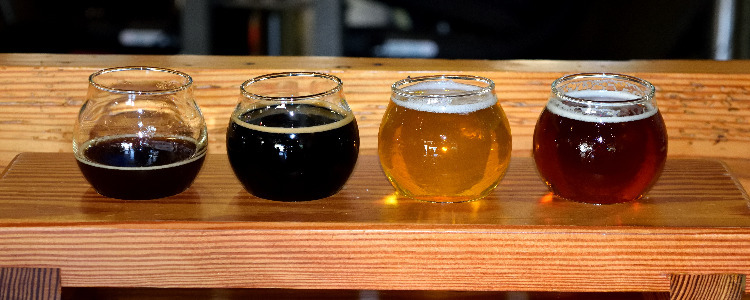 If you are looking for an original group activity this beer tasting is highly recommended! During one and a half hours, you will be taken on a true voyage of discovery through 'Belgium Beerland'. You get to know and taste a number of typical Belgian specialty beers.
The aim is to guide everyone through the styles of beers so that after the tasting, you can determine which beer style best fits your individual taste experience. You will also receive information on the techniques and ingredients used, and the actual brewing process.
Practical information
Beer tastings for the 'Belgium Beerland' theme are available for groups of 12 or more people and are offered in Dutch or English. Cost price is 19.50 euros per person.
You must confirm the tasting no later than two weeks before the start.
You get seven different beers in a tasting glass (12.50 cl) with snacks.
Information & reservation
You can find more information about beer tastings on the website. Where you will also find the contact details to request a reservation.